A Little AI, a Recipe, and a Bit of Joy
Or how Crystal is having way too much fun.
Me imitating…me?
I have a lot of thoughts (and a fair amount of worry) about the impact that artificial intelligence (AI) is going to have on our world. Interestingly enough, the first tech job I took when I moved to Boston in 1996 was for a company that was using artificial intelligence to do something that really freaked people out—learn what books and music they liked from their browsing habits and recommend new options for them. The product was way ahead of its time and didn't last (although the parent company did quite well continuing to make all sorts of AI things for the government that we likely don't want to know about).
Fast forward nearly 30 years, and we're finally at the place where we have artificial intelligence that can write term papers and draw art in ways that are often indistinguishable from what humans can do. Am I worried about it taking over my job? Or writing books for me? Not yet, but I can definitely see how it will narrow the playing field.
But AI can be fun (if you don't think of the fact that everything you give to an AI is probably helping to train it). You may have heard of Lensa, an ai app for creating "magic" avatars. Here are a few of the images it created of me after I uploaded a few of my photos.
Some of the images it generated at first were pretty horrible.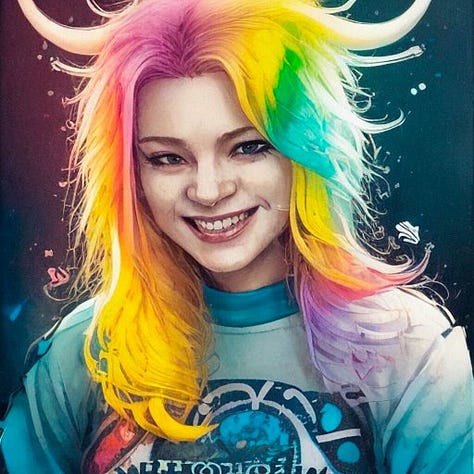 But eventually, it got it right. So right, in fact, that I probably can't even live up to my imaginary self!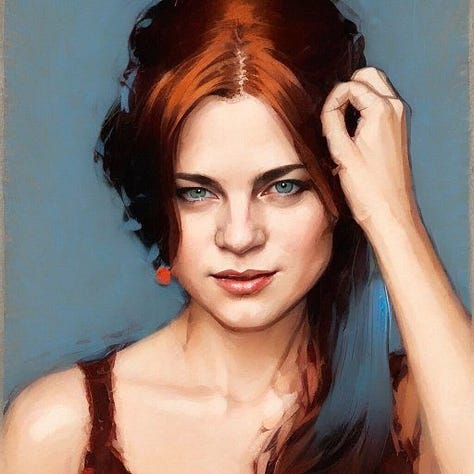 I loved one of the other photos that didn't quite look like me. I like the sci-fi feel of it, but I also really loved the haircut.
And so, I showed my amazing stylist this photo of me that's not me, and voila, now it's me!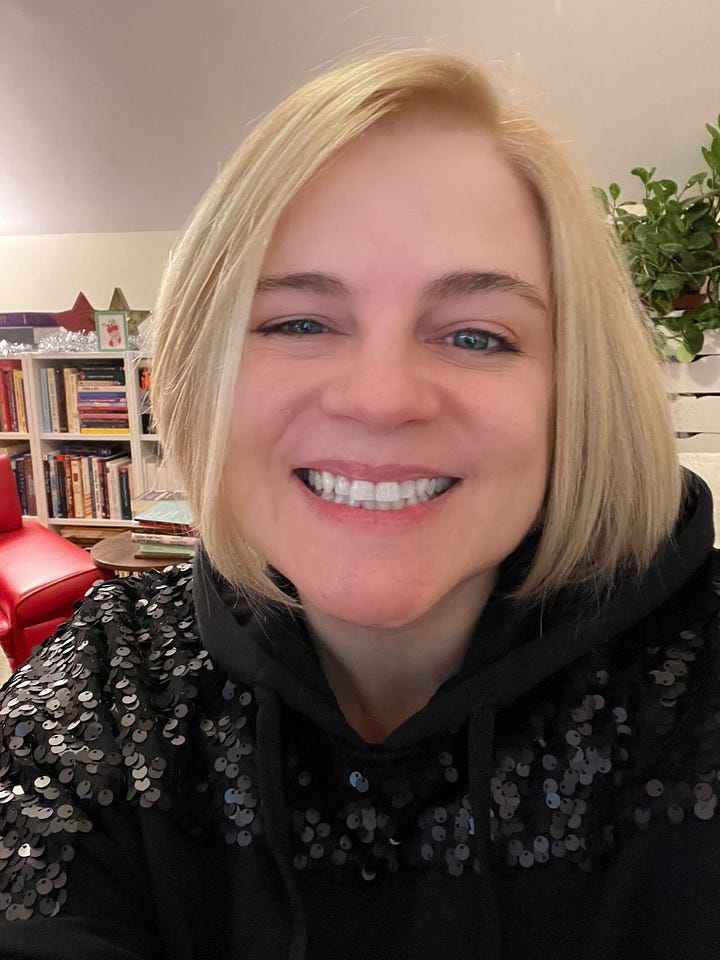 You can try out Lensa here (it's a mobile app though, so you'll need to download and pay a bit extra for the magic avatars), but you might want to check this article out so you have a sense of what you are getting into first.
---
Next up, in my last post, I did promise you all…
A New Recipe!
In the novel I'm working on (which is a retelling of the myth of Hades and Persephone), there are a lot of feasts. Most are based on historical or traditional Italian foods. A few items, like this one, I just made up, although these particular date, pomegranate, and pistachio bites are based on similar recipes found in Renaissance, Medieval, and ancient Italian texts. In my novel, they are served gilded in gold dust with a pomegranate seed on top. But in our everyday world, they are much easier served rolled in powdered sugar. I bet they'd be very good covered in crushed pistachios too. Simply make a thin syrup from water and powdered sugar…roll them in that, then in the nuts.
These date bites are delicious and mostly healthy snacks. If you make them, I'd love to know what you thought!
Date, Pomegranate, and Pistachio Bites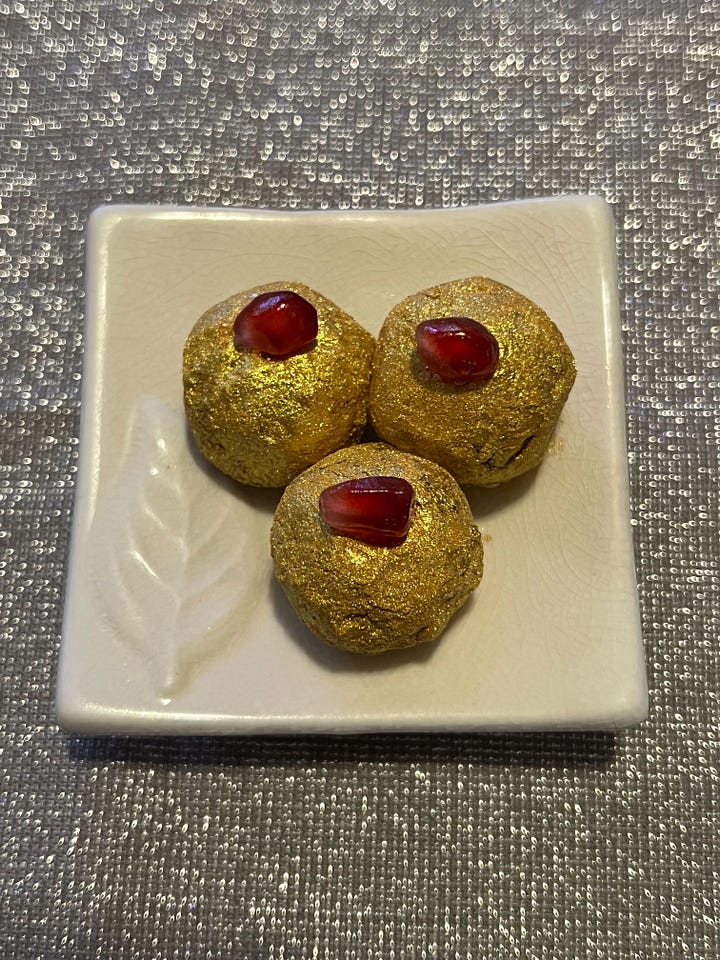 Makes approx 24 bites
INGREDIENTS
3/4 cup pistachios, shelled

1/2 cup almonds

2 cups pitted Medjool dates

3/4 teaspoons rosewater

½ teaspoon ground cinnamon

¼ teaspoon ground cloves

3 teaspoons honey

¼ cup pomegranate seeds

½ cup powdered sugar 
INSTRUCTIONS
In a food processor, combine all ingredients except the pomegranate seeds and powdered sugar. Puree until the mixture can easily press together with your fingers. 

Add the pomegranate seeds and pulse into the mixture. You want to incorporate the seeds, not chop them finely. Note: Be careful not to add too many pomegranate seeds, or the mixture will be too wet. Also, if you use water to separate the pith from your pomegranate seeds, make sure they aren't wet when you add them to the date mixture.

Take 1 tablespoon of the mixture and form a ball. 

Roll the ball in the powdered sugar. 
Eat them right away or freeze them in an airtight container for a month. 
---
What's bringing me joy this week:
Roscioli comes to NYC
Famed restaurant and salumeria Roscioli is coming to New York this spring! My husband and I belong to the Roscioli Rimessa wine club (which is AMAZING…you can join it here if you are interested). Their carbonara is to die for. Now I need to plan my next trip to NYC!
Love Wordle and wish you could play more?
Well, now you can. Wordplay allows you to practice your Wordle games as often as you want, play 6-letter games, play in tournaments, and even challenge your family and friends.
---
If you haven't read THE CHEF'S SECRET or FEAST OF SORROW, click the links to learn where to buy your copy!
You can also follow me in these places too:
Website | Instagram | Facebook | Mastodon | Twitter